Luxurious Japanese Omelettes
Nestled in the bustling foodie trail in the basement of Raffles City Shopping Centre is KOKI Tamagoyaki, serving up popular authentically Japanese omelettes. While prevalent throughout Japan, this dish has yet to make its way into the local F&B scene prominently.
Chef At Work walked hand in hand with our client to develop the menu from scratch, involving rigorous rounds of product research and development and testing, until the end results are perfect and satisfactory.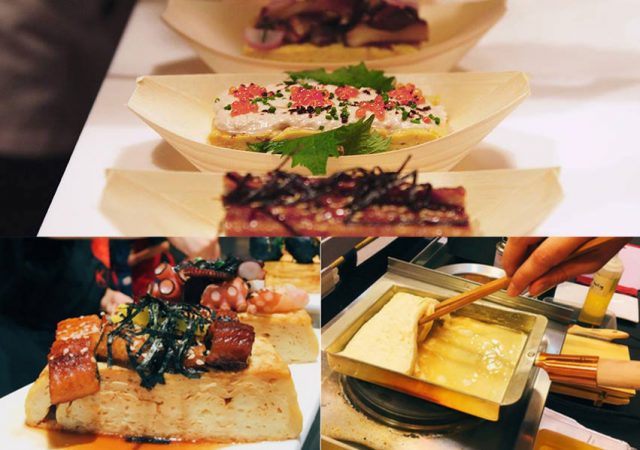 Our menu development for KOKI Tamagoyaki serves up a luxurious version of the delicacy with premium toppings. This includes Flame-grilled Tako (octopus), Daikon Braised Gyuniku (beef), Tonkatsu (pork), Unagi no Teriyaki (Japanese eel), Magaro with Tobiko (fish), and Tempura of Ebi (prawn). The diverse range of ingredients is tailored to offer something for everyone. One might comment on the amount of effort given to an egg dish. Yet, such is the dedication afforded to food in our recipe.
In addition, Chef At Work undertook the business modelling, concept design, and overall kiosk setup for the brand. We were also in the itemised kitchen equipment selection. Our work ensured the client is strengthened in the areas mentioned and able to confidently navigate the business on their own.